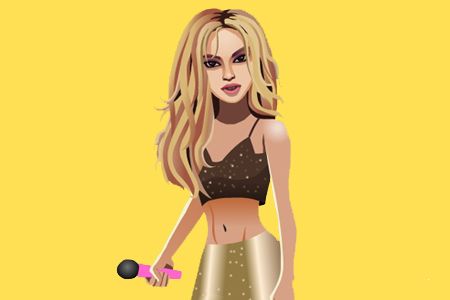 This coming Friday and Saturday, you'll be able to watch a special
virtual concert from Shakira
on the Planet Cazmo website. Check it out on Friday from 7pm-12am EST and Saturday 12pm-12am, at
planetcazmo.com
.
We're pleased to report that Shakira has been nominated for the
Best Latin Music Artist
award at this year's
American Music Awards
. It'd be lovely if you'd
click here
and vote for her. The awards will be televised on ABC in the U.S. at 8/7c on ABC on November 21.
We caught up with Shakira for an exclusive chat. In part one of our interview, she tells us about the new album, Sale El Sol / The Sun Comes Out, which you can buy from your local retailer at
http://smarturl.it/shakiraalbum
. Look out for parts two and three of our interview soon.
Also you should head over to
shakiragallery.com
and check out all the pictures from the Bambi Awards and her appearance on X Factor. :)